It was great to hear from happy customers The Lancashire Road Club who had popped in to The Old Barn Coffee Shop recently for some much-needed refreshment.
Members of the cycling group dropped by for some lunch and a well-earned rest part-way through an impressive Coast to Coast ride on September 21st.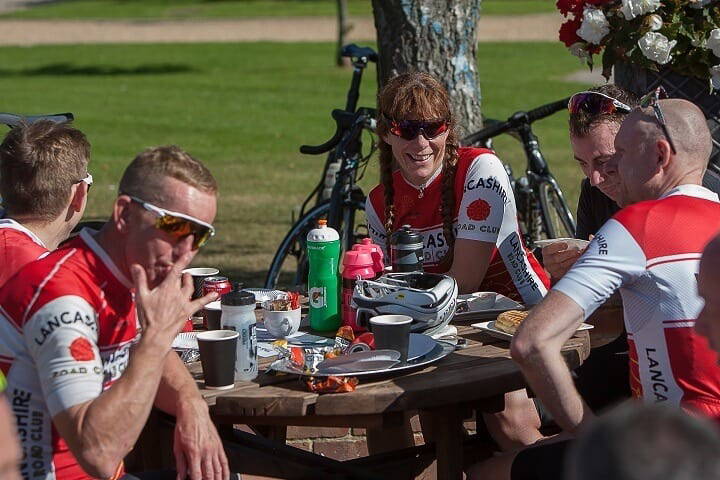 The group had pre-arranged to have lunch at the coffee shop, which is near Thirsk and so was a handy stop-off along their route from Morecombe to Scarborough. Situated at the entrance to York House Holiday Park in Balk, The Old Barn is popular with holiday home owners at York House but is also open to the general public. In fact, around 70 per cent of customers pop in while passing by, including cycling groups like The Lancashire Road Club, as well as day trippers, local families, Harley-Davidson enthusiasts and dog walkers.
We are always happy to cater for larger groups of people, encouraging them to pre-book with us so we can ensure our high standards are maintained. On this occasion, we had made sure to reserve an area of the tea room especially for the cyclists to relax and reenergise.
It was a pleasure to meet them all, and it was fantastic to receive an email a couple of days later from Duncan Smith on behalf of the club thanking us for the fantastic service and superb food that we had provided.
His email continued: "Everybody who had the prearranged lunch commented on how good it was. Everything matched our expectations and more.
"All the boxes were ticked, lovely place reserved for us at the back, speed of service, quality of the food, quantity of food, the tea and coffee and value for money.
"Oh and the cake was to die for! People were still raving about it long into the night.
"We'd gone out for a curry in Scarborough on Saturday evening and, despite my love of Indian food, I wish I'd been back at the coffee shop."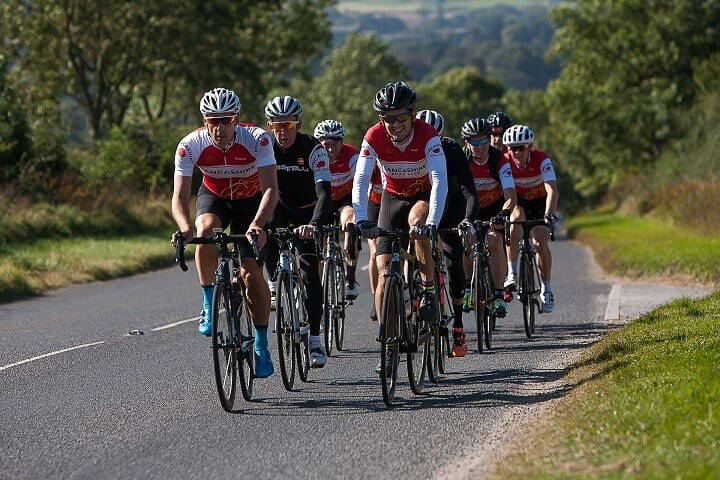 He added that the Coast to Coast ride was likely to become an annual event at the club, adding: "Stopping off at The Old Barn Coffee Shop will be etched in stone. Once again, thank you so much for your hospitality."
Why not pop by the coffee shop and discover why we have so many satisfied customers? We sell a variety of delicious home-made food using locally-sourced ingredients, with the menu focusing on quality over quantity. We also cater for vegan, dairy-free and gluten-free requirements.
For something savoury, we have freshly-baked quiches and daily specials, breakfast and brunch, or light lunches such as sandwiches, paninis and toasties. Treats include home-baked chocolate cake, lemon and blueberry scones, lemon drizzle cake, and ice cream sundaes from local producer Brymor. Our Italian blend coffee makes for great lattes and cappuccinos.
We hope to see you soon!