The Old Barn Coffee Shop Opening Hours
We're open 10am – 4pm, Friday to Monday with last food orders at 3pm
Please note: from w/c 30th October we will be closed Tuesday, Wednesday & Thursdays.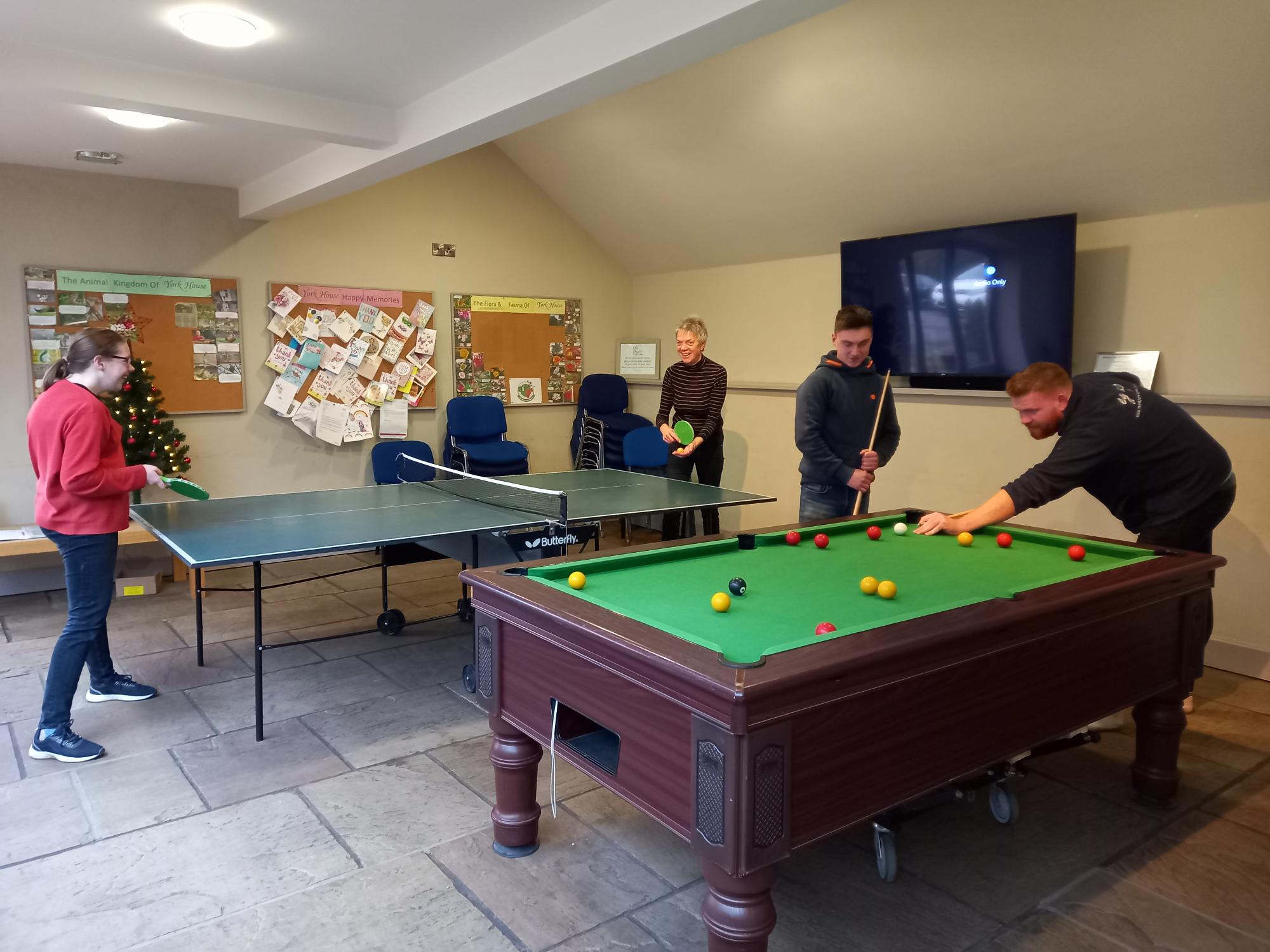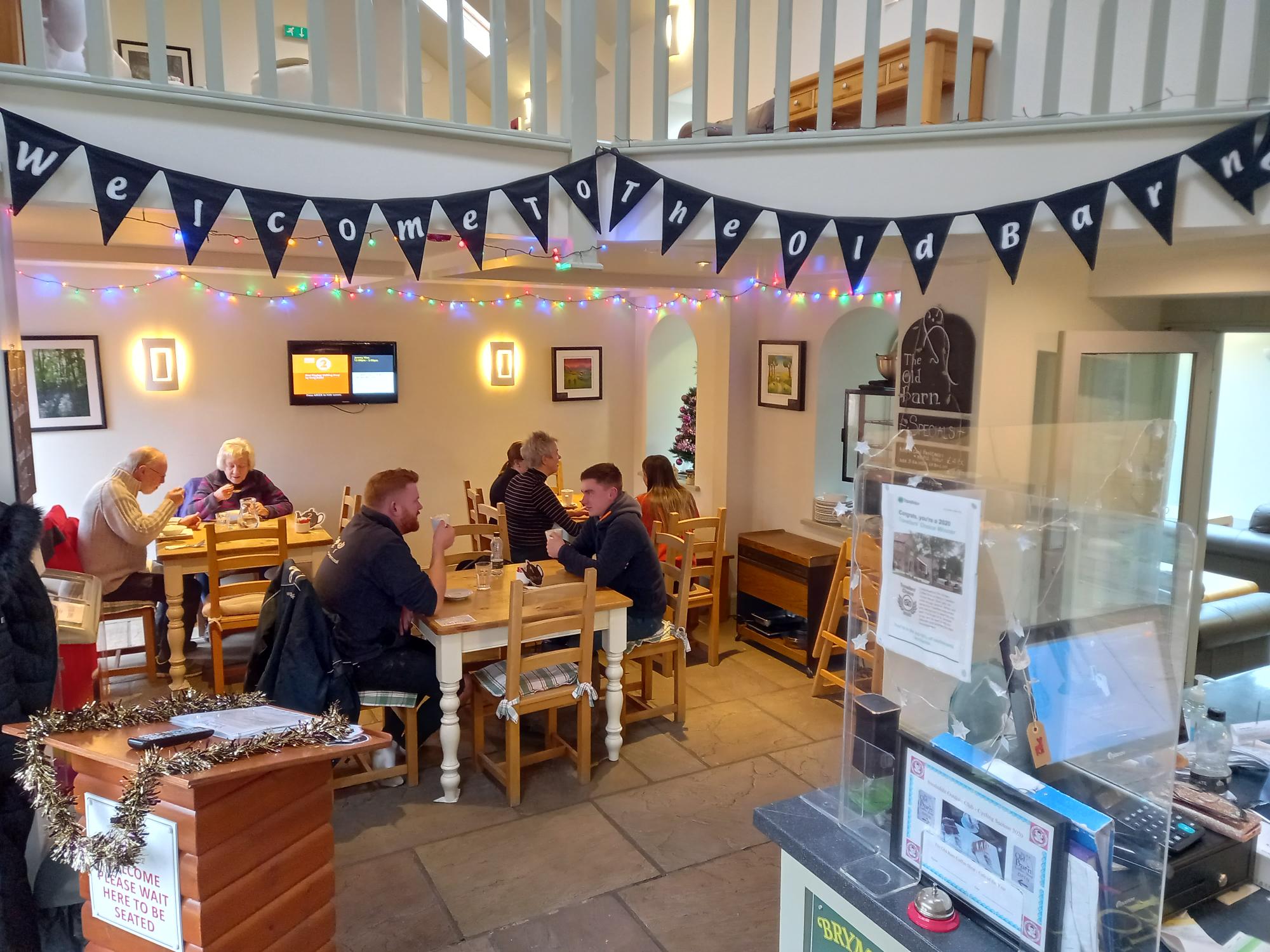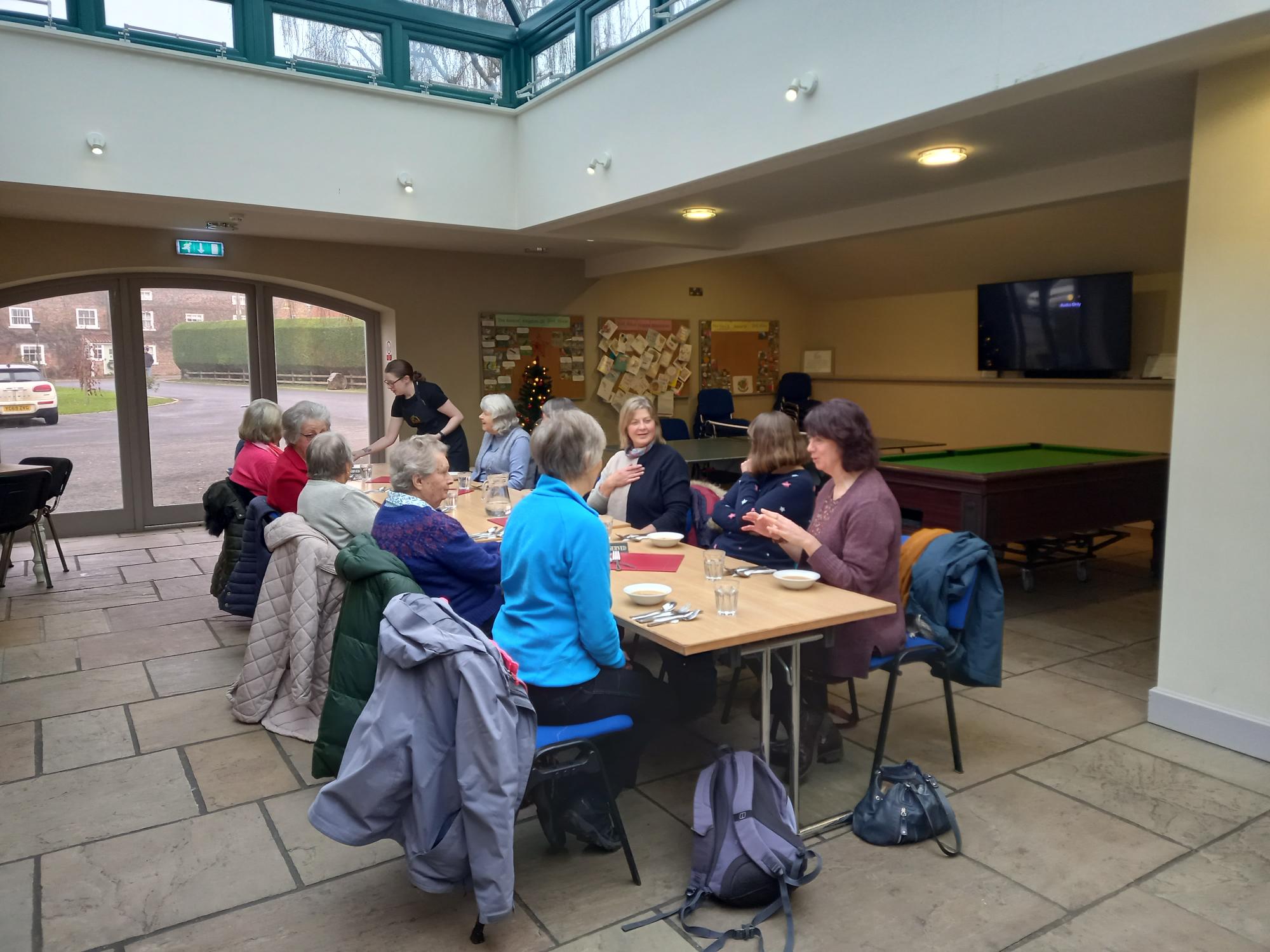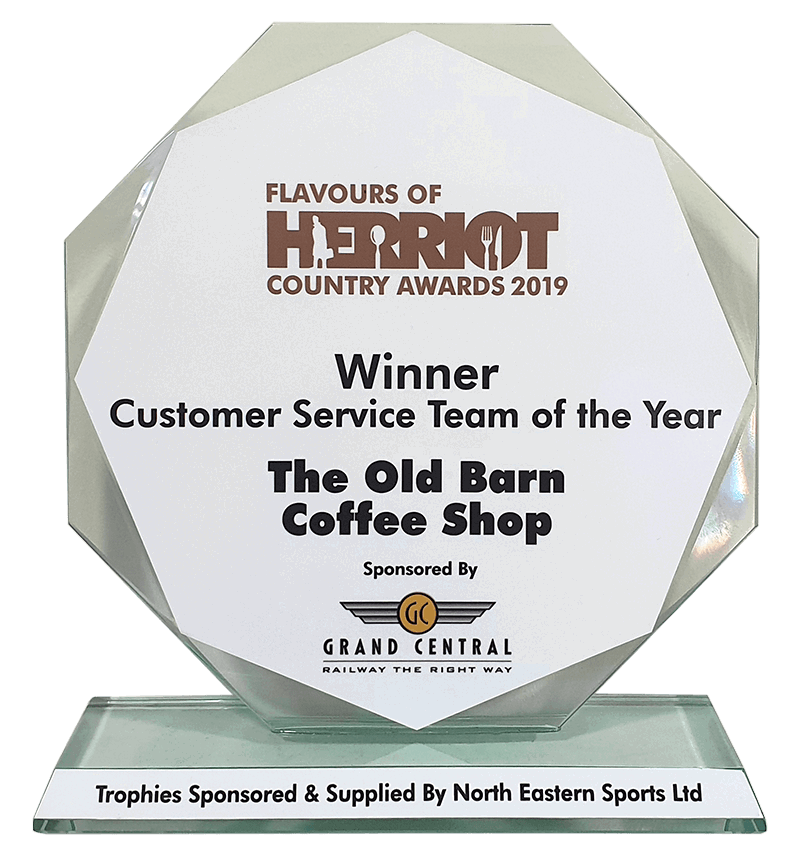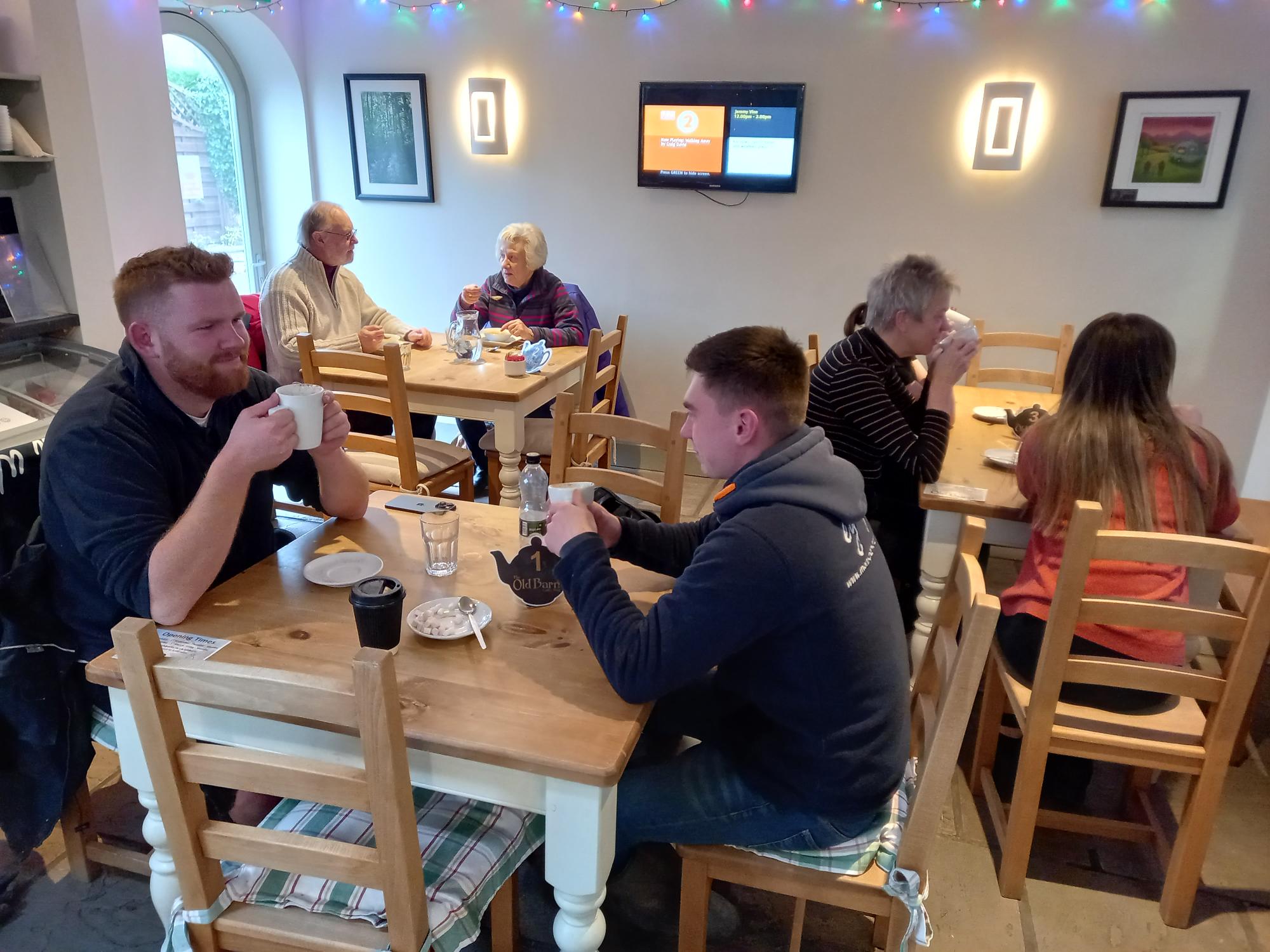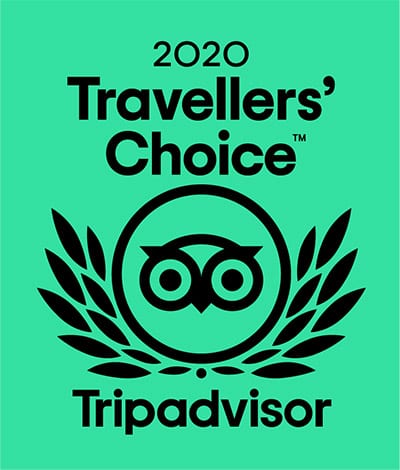 The Old Barn Coffee Shop just outside Bagby is a welcoming sight for visitors arriving at our York House and Abbots Green Holiday Parks in Balk, near the historic market town of Thirsk.
We serve delicious homemade cakes including a selection of gluten and dairy free bakes. A hearty all-day Yorkshire breakfast and wholesome lunches are provided in a welcoming, tranquil setting. We pride ourselves on using the best locally-sourced ingredients in our dishes and have won awards for our food and customer service, including a Flavours of Herriot Country Award and a Travellers' Choice award from Tripadvisor.
Enjoy a pot of Yorkshire tea, one of our Italian blend coffees or choose a selection of refreshing cold drinks including a range of Fentiman's Lemonade and Shmoo milkshakes. On a hot summer's day, nothing beats sitting in our tranquil patio area enjoying an indulgent Brymor ice cream. We also sell frozen yoghurt especially for dogs!
The Old Barn Coffee Shop is open to everyone, with a dedicated indoor area for customers with dogs. As well as being a firm favourite with our holiday park guests, we are also popular with walkers and cyclists stopping off for a drink and a bite to eat during a day out in the beautiful North Yorkshire countryside.
We have a large car park and lots of room to park bikes securely, plenty of seating outside and inside, a mezzanine area which can be booked for private functions and meetings, and a games room which is particularly popular with our younger visitors.
Please note: If you are planning to visit us with a large group, we do ask that the group leader contact us in advance so we can send the menu and pre-book orders. This helps us ensure that your food is ready and waiting for your estimated arrival!
We look forward to welcoming you very soon.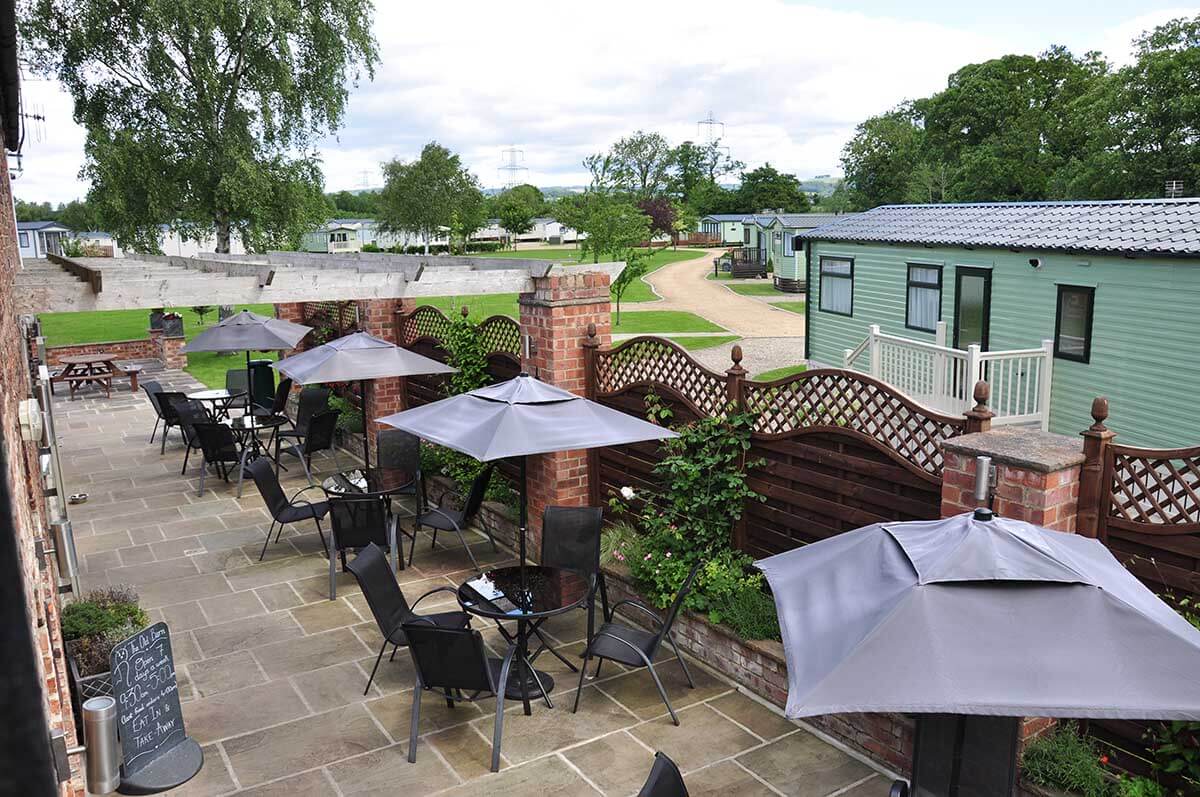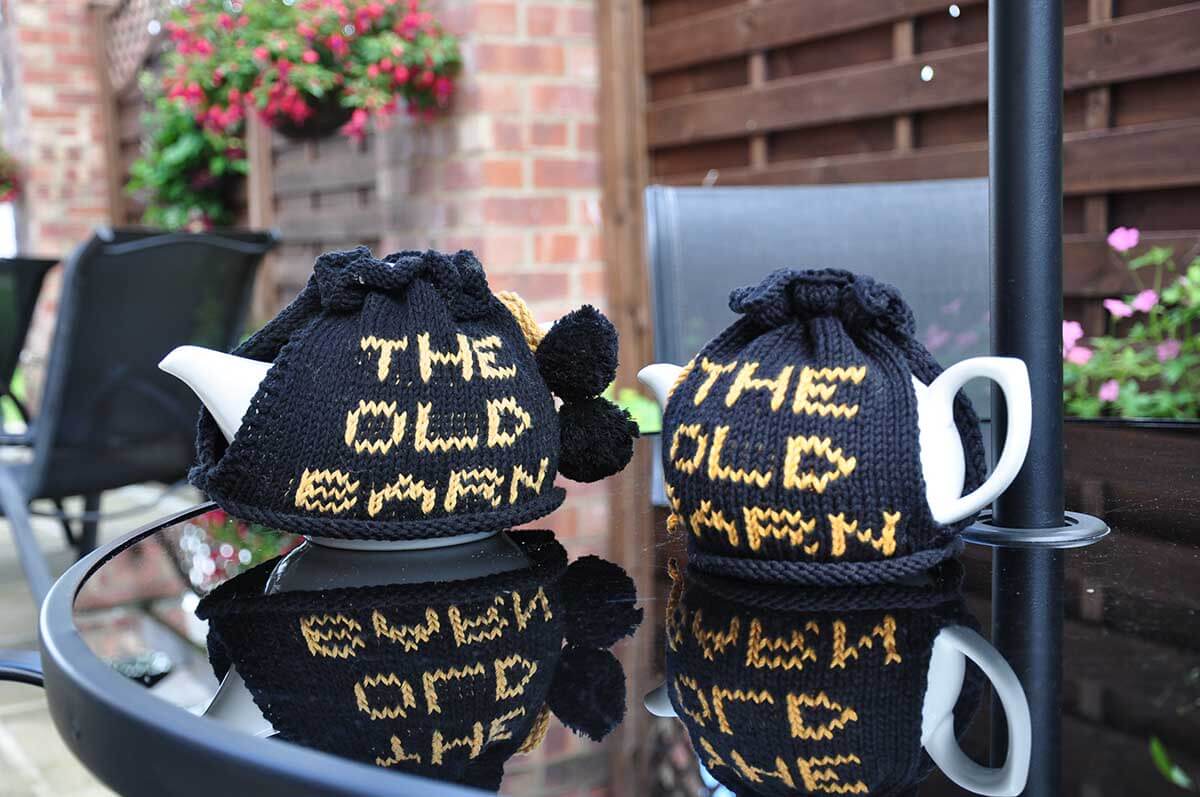 Amazing cakes, good hot pots of tea and friendly efficient staff! The scones are the best ever! Lovely cafe and really nice decor/setting. Pretty outdoor seating area. They also serve really good local ice cream!
On Thursday 10th September we went to the cafe for coffee. As we had asked for cheese scones, Clare made some for us. They were the nicest ones we had ever had. So much so that we came back to buy 6 more to freeze and take home with us!
I thought I'd just drop you an email to thank you for the fantastic service and superb you and your staff provided us with on Saturday. Everybody who had the prearranged lunch commented on how good it was. Everything matched our expectations and more.
All the boxes were ticked, lovely place reserved for us at the back, speed of service, quality of the food, quantity of food, the tea and coffee and value for money. Oh and the cake was to die for.
People were still raving about it long into the night. We'd gone out for a curry in Scarborough Saturday evening and despite my love of Indian food, I wish I'd been back at the coffee shop.
I'm fairly sure our C2C is going to be an annual event and stopping off at the Coffee shop will be etched in stone. Once again thank you so much for your hospitality.
We stopped of here today, after visiting the White Horse of Kilburn. Homemade quiche of the day was beautiful and very tasty. Husband had bacon, Brie and cranberry panini both came with a little side salad, coleslaw and crisps. The staff were friendly and so accommodating. We had our springer spaniel with us and they brought a bowl of water out for him. The place itself is immaculate, toilets very clean. I bought 2 lemon and blueberry scones to bring home they were delicious. Well worth a visit
Lovely outside space with bike racks, also lots of space inside if bad weather Great service, excellent food, ideal stop when cycling in the Howardian Hills. Couldn't fault anything really. We shall be back without a doubt
Excellent Homemade Food
Plum and Almond Frangipan and lemon and blueberry scones are to die for – will be a regular visitor to this lovely café.
After a lovely walk in beautiful woodland above Bagby, a group of friends and I came to this wonderful establishment for a well-deserved refreshment.
A warm welcome from staff and a beautiful setup within a static caravan park.
Everything was homemade and at reasonable prices. I had a sausage sandwich and a delicious salted caramel ice cream.
I highly recommend this. Visiting is a MUST.
Treasure of a coffee shop! Lovely place to stop off for a coffee & lunch, good selection of yummy home cooked food & delicious cakes & ice cream. Very friendly & obliging staff & extremely clean & well maintained with loads of parking space.
A
fter hearing several good reports decided to try it for myself. We were not disappointed. Lovely setting with a delightful outside seating area. The whole area is spotlessly clean and the staff are very friendly and helpful. Service was very efficient and the food was excellent. The strawberry jam is to die for. Will certainly return.
Fabulous Find
Drove past this little gem today and decided to call in for coffee and cake and I'm so glad we did. What a beautiful place. Spotlessly clean, incredibly pretty and cakes to die for. Dog friendly, cheap and very friendly hosts. Will definitely be back.
We called in on cycle club ride – excellent coffee and cake…(cakes are homemade), both indoor and outdoor seating, as well as safe parking for the bikes. Really friendly staff. The cafe is now on our club list of good cafes to return to.
Lovely coffee shop. Crisp and clean. Staff welcoming and friendly. Oh….and the food is good too, but let's keep it a secret?!!!
Brilliant afternoon here, plenty to keep the children entertained. I especially enjoyed the delicious chocolate cake!!. The staff were lovely and couldn't do enough to help us. I can't wait to return 🙂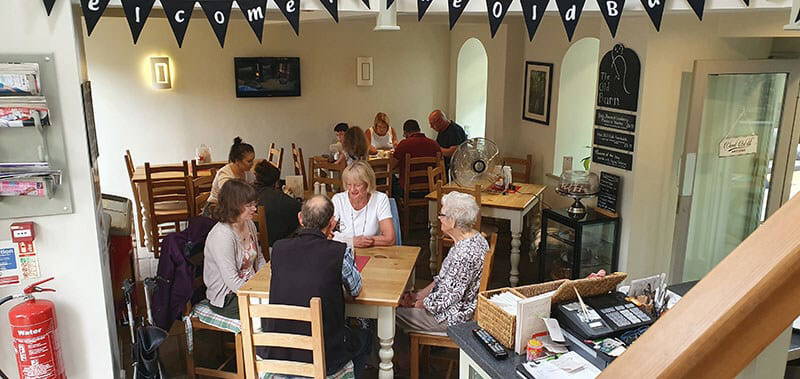 What a little gem. A real treat and ran by people who genuinely care. We loved it! This is a beautiful little cafe, impeccably clean and with great service. We visited the first time for afternoon tea and the following morning for breakfast. Both were equally good. We loved the outside seating area and the staff were just wonderful. It's also dog friendly our golden retriever loved the dog ice cream. Thank you, we will be back!
Lovely and Friendly
I had been out biking when we spotted the cafe on our way home. Stop by for a brew and something to eat. The shop it's self it really well set out fresh and clean. I ordered a breakfast and tea which was very well priced. Fantastic friendly service and the food was spot on. The added touch of a tea cosy was good too!
Bike friendly with a bike rack and easy to watch without door seating. For the vegetarians there is plenty of options including vegetarian breakfast. Thanks for the pleasant visit.
Nice cappuccino and cheese toastie in the Games Room. Friendly service, and the Games Room is dog-friendly too (no dogs in main cafe).
Beautiful setting. So clean & modern. Coffee shop gorgeous. Food very good. Staff lovely.
Excellent, very impressed. The young lady who served us was very pleasant & nothing was too much bother. Coffee & scones top marks.
Call for more information:
01845 597495
At the Entrance to York House Holiday Park
Balk
Thirsk
YO7 2AQ
Easily accessed from the A19, A168 or A170, the Old Barn Coffee Shop is located at the Entrance to York House Holiday Park. Our other Parks in North Yorkshire