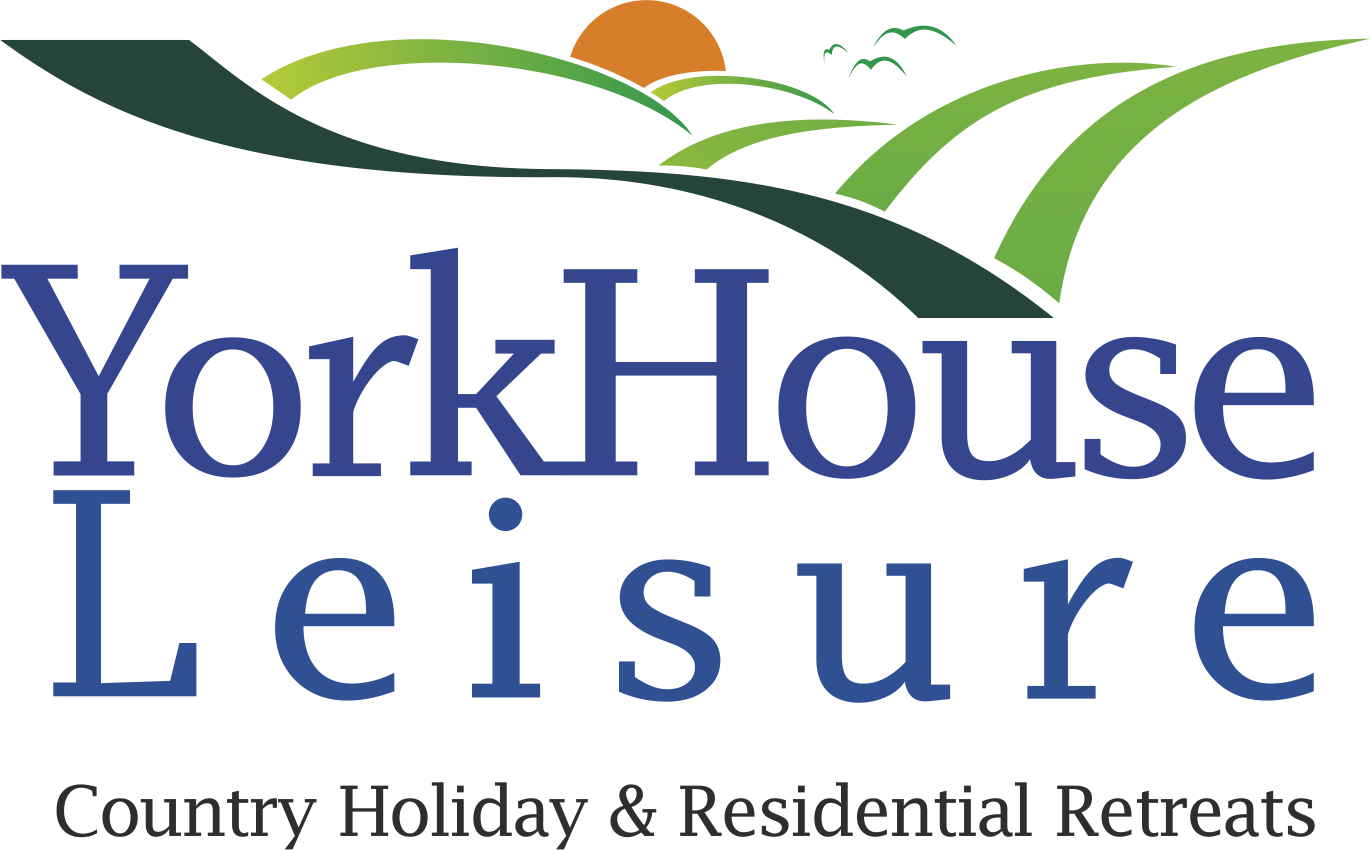 Privacy Policy
This Policy explains when and why we collect personal information about people who visit our website, how we use it, the conditions under which we may disclose it to others and how we keep it secure.
We may change this Policy from time to time so please check this page occasionally to ensure that you're happy with any changes. By using our website, you're agreeing to be bound by this Policy.
Any questions regarding this Policy and our privacy practices should be sent by email to
info@yhlparks.co.uk or by writing to York House Leisure, The Bungalow, Wetherby Road,
Boroughbridge, York, YO51 9HS. Alternatively, you can telephone 01423 323190
Who are we?
We are a family run business specialising in holiday caravan and lodge parks and residential park home living.
How do we collect information from you?
We obtain information about you from various sources, for example  when you use our website, ,  by  completing  the contact form, when you complete the site registration form,  engage with other forms within our site or if you make direct contact with us by way of telephone, email, letter, at a show, social messaging, or even through third parties, family or friends..
What type of information is collected from you?
The personal information we collect might include your name, address, email address, telephone number, interests, product of interest.  For web based activity your  IP address, and information regarding what pages are accessed and when. Use of 'cookies'
Like many other websites, the YHLPARKS.co.uk website uses cookies. 'Cookies' are small pieces of information sent by an organisation to your computer and stored on your hard drive to allow that website to recognise you when you visit. They collect statistical data about your browsing actions and patterns and do not identify you as an individual. For example, we use cookies to store your country preference. This helps us to improve our website and deliver a better more personalised service.
It is possible to switch off cookies by setting your browser preferences. For more information on how to switch off cookies on your computer, visit our full cookies policy. Turning cookies off may result in a loss of functionality when using our website.
Main Cookies used on our site
Google Analytics 
These cookies are used to collect information about how visitors use our site. We use the information to compile reports and to help us improve the site.
The cookies collect information in an anonymous form, including the number of visitors to the site, where visitors have come to the site from and the pages they visited
For more information on Google Analytic's privacy policy visit here – http://www.google.com/analytics/learn/privacy.html
Google Maps
These are Google Maps third party cookies, which are unique identifiers to allow traffic analysis to Google Maps.
How is your information used?
We will only use your personal data when the law allows us to.
We may use your information to:
Contact you regarding queries raised in the contact form;
Carry out our obligations arising from any contracts entered into by you and us;
Deal with entries into a competition;
Seek your views or comments on the services we provide;
Notify you of changes to our services;
Send you communications which you have requested and that may be of interest to you.
These may include information about campaigns, appeals, other fundraising activities, promotions of our associated companies goods and services;
Direct mail or eshot of particular offers, invitations to events or newsletter.
We review our retention periods for personal information on a regular basis. We are legally required to hold some types of information to fulfil our statutory obligations. We will hold your personal information on our systems for as long as is necessary for the relevant activity, or as long as is set out in any relevant contract you hold with us.  Given that the decision making process for buying a lodge, park home or holiday caravan can take a number of years we will usually hold your data for at least six years, although you are able to opt out at any time by requesting us to remove your details from our database.
Current holiday home, lodge or park home owners
HOW WE USE YOUR DATA
We will only use your personal data when the law allows us to.
We have set out below how and why we plan to use your personal data.
Purpose/Activity
Lawful basis for processing including basis of legitimate interest
To register you with our business
Performance of a contract with you

To perform any contract with you including:

(a) Managing payments, fees and charges

(b) Collecting and recovering money owed to us

(c) Addressing any breach

a) Performance of a contract with you

(b) Necessary for our legitimate interests (to recover debts due to us)

(c) Necessary for our legitimate interests (to ensure compliance with contract terms)

To manage our relationship with you which will include:

(a) Notifying you about changes to our terms or privacy policy

(b) Notifying you about changes to our business which are relevant to you

(a) Performance of a contract with you

(b) Necessary to comply with a legal obligation

(c) Necessary for our legitimate interests (to keep our records updated and to study how people use our business)

To administer and protect our business and our website (including troubleshooting, data analysis, testing, system maintenance, support, reporting and hosting of data)

(a) Necessary for our legitimate interests (for running our business, provision of administration and IT services, network security, to prevent fraud and in the context of a business reorganisation or group restructuring exercise)

(b) Necessary to comply with a legal obligation

To make suggestions and recommendations to you about goods or services that may be of interest to you
Necessary for our legitimate interests (to develop and grow our business)
Asking you to partake in a review, prize draw, competition or complete a survey
Necessary for our legitimate interests (to study how people use our business, to develop and grow our business)
To deliver relevant website content and advertisements to you and measure or understand the effectiveness of the advertising we serve to you
Necessary for our legitimate interests (to study how people use our business, to develop and grow our business and to inform our marketing strategy)
To use data analytics to improve our website, products/services, marketing, relationships and experiences
Necessary for our legitimate interests (to define types of people for our products and services, to keep our website updated and relevant, to develop our business and to inform our marketing strategy)
Who has access to your information?
DISCLOSURES OF YOUR PERSONAL DATA
We may share your personal data with third parties to help us run our business or carry out our obligations to you:
Name
Lawful basis for processing including basis of legitimate interest
Other companies in our group

Performance of a contract with you

Necessary for our legitimate interests (performing the contract).

Service providers for IT and system administration

Performance of a contract with you

Necessary for our legitimate interests (performing the contract, using your data as we have described in this notice).

Our professional advisers including lawyers, bankers, auditors and insurers.
Necessary for our legitimate interests (complying with our legal obligations).
HM Revenue & Customs, regulators and other authorities
Necessary for our legitimate interests (complying with our legal obligations).
We will not sell or rent your information to third parties.
We will not share your information with third parties for marketing purposes.
Third Party Service Providers working on our behalf: We may pass your information to our third party service providers, agents subcontractors and other associated organisations for the purposes of completing tasks and providing services to you on our behalf (for example to send you mailings or information).
However, when we use third party service providers, we disclose only the personal information that is necessary to deliver the service and we have a contract in place that requires them to keep your information secure and not to use it for their own direct marketing purposes. Please be reassured that we will not release your information to third parties beyond the company for them to use for their own direct marketing purposes, unless you have requested us to do so, or we are required to do so by law, for example, by a court order or for the purposes of prevention of fraud or other crime.
We may transfer your personal information to a third party as part of a sale of some or all of our business and assets to any third party or as part of any business restructuring or reorganisation, or if we're under a duty to disclose or share your personal data in order to comply with any legal obligation or to enforce or apply our terms of use or to protect the rights, property or safety of our supporters and customers. However, we will take steps with the aim of ensuring that your privacy rights continue to be protected.
Your choices
You have a choice about whether or not you wish to receive information from us. If you do not want to receive direct marketing communications from us about our exciting products, services upcoming events and open weekends, then you can select your choices by ticking the relevant boxes situated on the form on which we collect your information.
We will not contact you for marketing purposes by email, phone or text message unless you have given your prior consent. We will not contact you for marketing purposes by post if you have indicated that you do not wish to be contacted.
[You can change your marketing preferences at any time by contacting us by email: info@yhlparks.co.uk or telephone on 01423 323190]
YOUR LEGAL RIGHTS
You have the right to:
Request access to your personal data (commonly known as a "data subject access request"). This enables you to receive a copy of the personal data we hold about you and to check that we are lawfully processing it.
Request correction of the personal data that we hold about you. This enables you to have any incomplete or inaccurate data we hold about you corrected, though we may need to verify the accuracy of the new data you provide to us.
Request erasure of your personal data. This enables you to ask us to delete or remove personal data where there is no good reason for us continuing to process it. You also have the right to ask us to delete or remove your personal data where you have successfully exercised your right to object to processing (see below), where we may have processed your information unlawfully or where we are required to erase your personal data to comply with local law. Note, however, that we may not always be able to comply with your request of erasure for specific legal reasons which will be notified to you, if applicable, at the time of your request.
Object to processing of your personal data where we are relying on a legitimate interest (or those of a third party) and there is something about your particular situation which makes you want to object to processing on this ground as you feel it impacts on your fundamental rights and freedoms. You also have the right to object where we are processing your personal data for direct marketing purposes. In some cases, we may demonstrate that we have compelling legitimate grounds to process your information which override your rights and freedoms.
Request restriction of processing of your personal data. This enables you to ask us to suspend the processing of your personal data in the following scenarios: (a) if you want us to establish the data's accuracy; (b) where our use of the data is unlawful but you do not want us to erase it; (c) where you need us to hold the data even if we no longer require it as you need it to establish, exercise or defend legal claims; or (d) you have objected to our use of your data but we need to verify whether we have overriding legitimate grounds to use it.
Request the transfer of your personal data to you or to a third party. We will provide to you, or a third party you have chosen, your personal data in a structured, commonly used, machine-readable format. Note that this right only applies to automated information which you initially provided consent for us to use or where we used the information to perform a contract with you.
Withdraw consent at any time where we are relying on consent to process your personal data. However, this will not affect the lawfulness of any processing carried out before you withdraw your consent. If you withdraw your consent, we may not be able to provide certain products or services to you. We will advise you if this is the case at the time you withdraw your consent.
We do not knowingly collect data relating to children.
No fee usually required You will not have to pay a fee to access your personal data (or to exercise any of the other rights). However, we may charge a reasonable fee if your request is clearly unfounded, repetitive or excessive. Alternatively, we may refuse to comply with your request in these circumstances.
We may need to request specific information from you to help us confirm your identity and ensure your right to access your personal data (or to exercise any of your other rights). This is a security measure to ensure that personal data is not disclosed to any person who has no right to receive it. We may also contact you to ask you for further information in relation to your request to speed up our response.
We try to respond to all legitimate requests within one month. Occasionally it may take us longer than a month if your request is particularly complex or you have made a number of requests. In this case, we will notify you and keep you updated.
How you can access and update your information
The accuracy of your information is important to us. You have the right to request a copy of the information we hold about you so that you can ensure its accuracy. You can do this by the following methods:
Send an email to the administrator (info@yhlparks.co.uk) and request the information held about you;
Telephone: 01423 323190
Write to us at: York House Leisure, The Bungalow, Wetherby Road, Boroughbridge, York, YO51 9HS
Security precautions in place to protect the loss, misuse or alteration of your information
When you give us personal information, we take steps to ensure that it's treated securely. Any sensitive information (such as credit or debit card details) is encrypted and protected with the following software 128 Bit encryption on SSL. When you are on a secure page, a lock icon will appear on the bottom of web browsers such as Microsoft Internet Explorer.
Non-sensitive details (your email address etc.) are transmitted normally over the Internet, and this can never be guaranteed to be 100% secure. As a result, while we strive to protect your personal information, we cannot guarantee the security of any information you transmit to us, and you do so at your own risk. Once we receive your information, we make our best effort to ensure its security on our systems.
Profiling
We may analyse your personal information to create a profile of your interests and preferences so that we can contact you with information relevant to you. We may make use of additional information about you when it is available from external sources to help us do this effectively. We may also use your personal information to detect and reduce fraud and credit risk.
Links to other websites
Our website may contain links to other websites run by other organisations. This privacy policy applies only to our website' so we encourage you to read the privacy statements on the other websites you visit. We cannot be responsible for the privacy policies and practices of other sites even if you access them using links from our website.
In addition, if you linked to our website from a third party site, we cannot be responsible for the privacy policies and practices of the owners and operators of that third party site and recommend that you check the policy of that third party site.
16 or Under
We are concerned to protect the privacy of children aged 16 or under. If you are aged 16 or under' please get your parent/guardian's permission beforehand whenever you provide us with personal information.
Transferring your information outside of Europe
As part of the services offered to you through this website, the information which you provide to us will not be transferred to countries outside the European
If you use our services while you are outside the EU, your information may be transferred outside the EU in order to provide you with those services.
Review of this Policy
We keep this Policy under regular review. This Policy was last updated in January 2018.