The results are in from the latest Visit England inspection (October 2020)…
"A very well maintained and presented park being ideally situated for exploring the local region around Thirsk and all the amenities and facilities available to them."
Reception & Reception Services
Recreation, Sport & Leisure
Privately Owned Caravans / Seasonal Tourers
Home » Our Parks » York House Holiday Park
York House Holiday Park offers 11-month licences on all its holiday homes near Thirsk. Extending to 23 acres within the pretty hamlet of Balk, York House has a superb selection of luxury lodges and caravans offering family-friendly and stylish living.
With unrivalled views across the countryside to the Hambleton Hills, the park has a quiet, spacious feel, and is loved by residents of all ages. Its five-acre playing field, play area and indoor games area are ideal for families, while the on-site Old Barn Coffee Shop offers hand-made and home-cooked meals and treats.
Our holiday homes near Thirsk are just three miles along quiet footpaths from the heart of the bustling town centre, with its independent shops and inviting restaurants and cafes. Make sure you don't miss the regular market days on a Monday and Saturday for even more variety.
Why choose York House Holiday Park?
• Superb selection of lodges and caravans offering family-friendly and stylish holiday homes near Thirsk
• A tranquil gated park with fabulous views over the Hambleton Hills and the Yorkshire Dales
• Five star, immaculately-maintained accommodation and facilities
• Welcoming park with events running throughout the year for all our holiday home owners
• Perfect for families and couples. Dogs also welcome!
• 5 star reviews on Trip Advisor for our superb on-site Old Barn Coffee Shop serving traditional local produce
• Great base for exploring North Yorkshire:
– Close to the Yorkshire Dales and the North York Moors
– Whitby and the coast just 40 minutes' drive away
– York, Ripon, Thirsk, Harrogate and Knaresborough in easy reach
– Lightwater Valley and Flamingoland offer fun family days out
• Accolades include
– Visit Britain 5 star award for tourism
– Hoseasons diamond finalist award for customer service, North of England
– David Bellamy Conservation Gold Award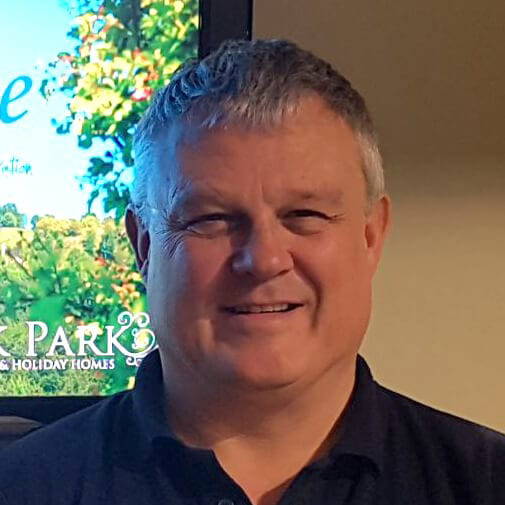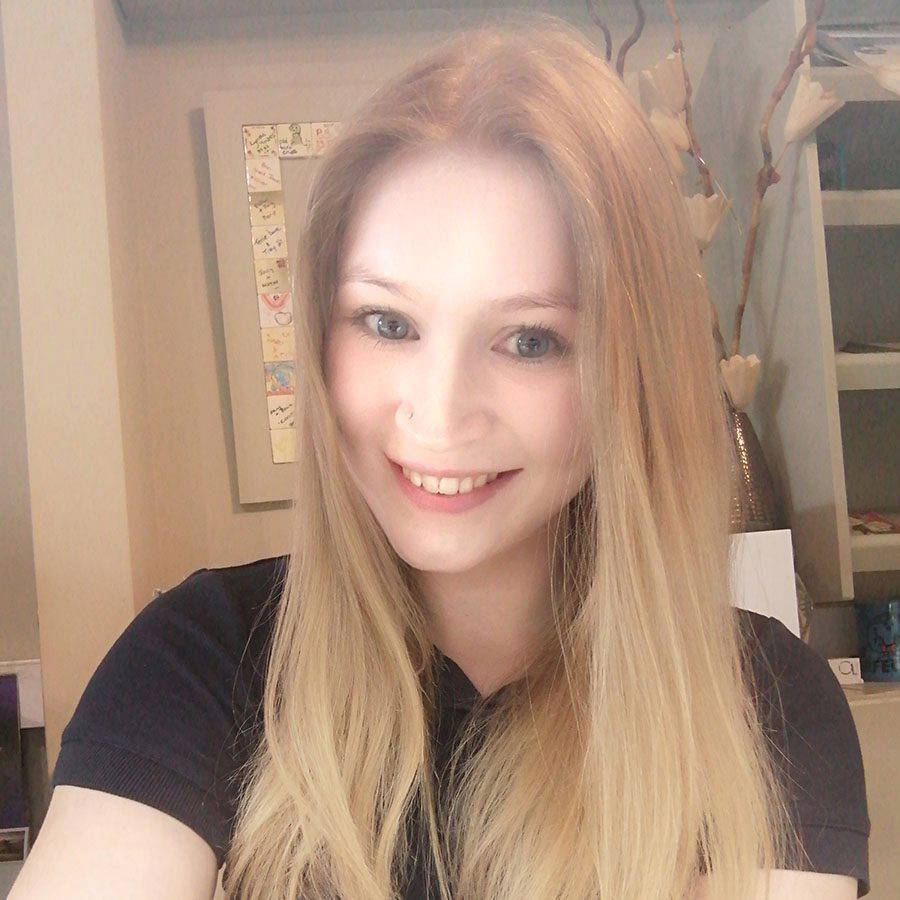 Ellie Smith
Assistant Manager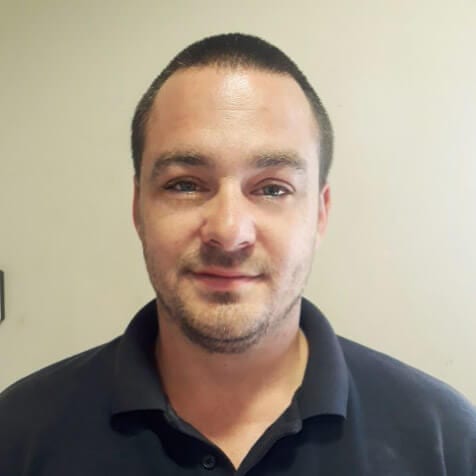 Lawrence Smith
Grounds and Maintenance Operative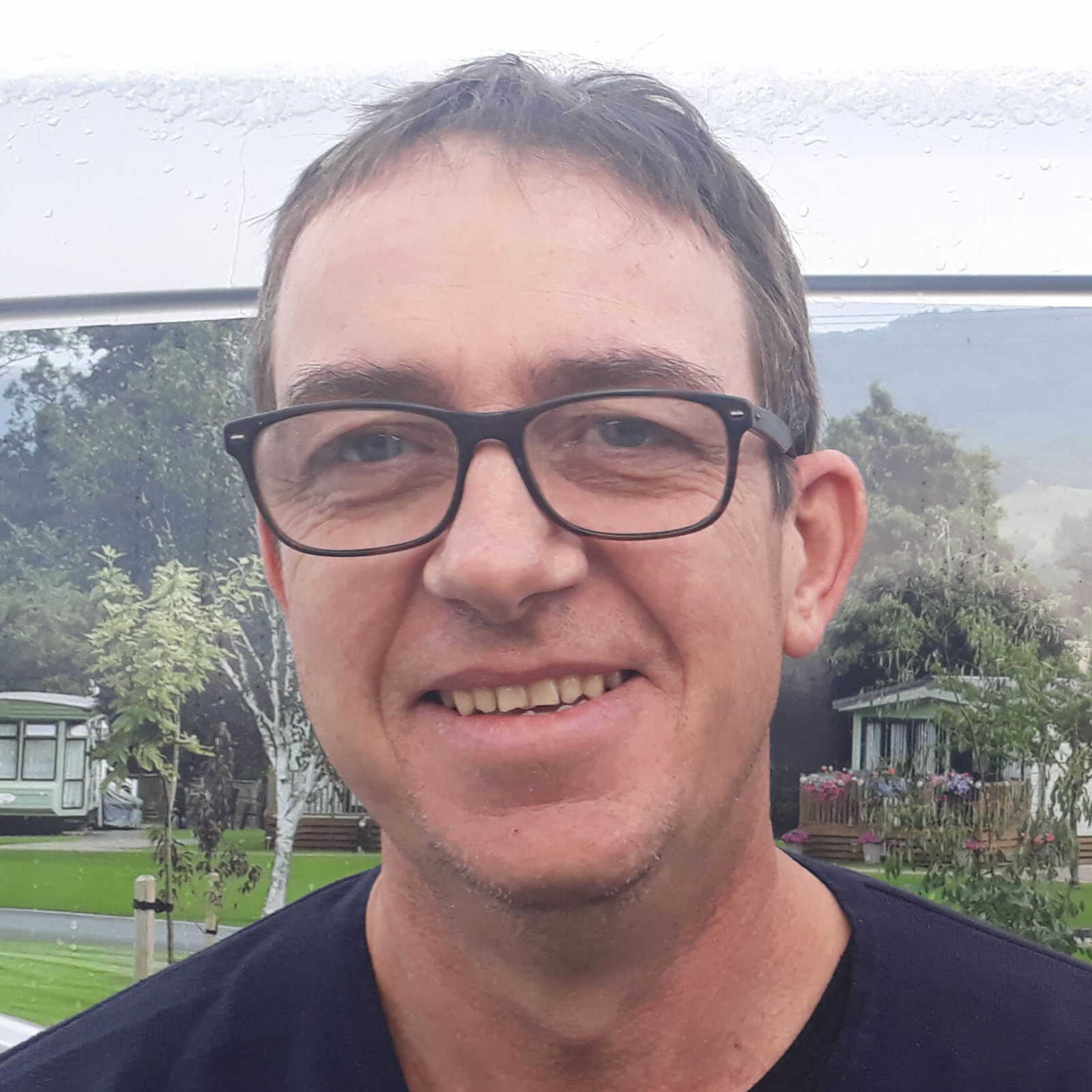 Call to arrange a tour:
01845 597495
York House Holiday Park Balk
Near Bagby
Thirsk
North Yorkshire YO7 2AQ
We are located just off the A19 or A170 near to the Market town of Thirsk in North Yorkshire
Peaceful, clean. Lovely childrens park away from caravans but 2 minute walk. So you can have peace at home after the kids have played on the park. Great cakes in the cafe too!! 🌟🌟🌟🌟🌟
Reception staff – above and beyond customer service. Caravan – imaculate!
The Park is a hidden gem of peace and tranquility, and the ideal midpoint stop en-route to and from Glasgow to visit family.
Beautiful park, fabulous accommodation, so quiet & peaceful. Very clean.
A lovely relaxing break in exceptionally high quality accommodation. Walking has been fantastic in the area & we have also loved the convenience of having Thirsk nearby.
Lovely accommodation with a very high standard of cleanliness. A quiet and attractive setting with everything you could possibly need in the cabin.
We would particularly like to thank Reception for the lovely warm welcome and the Old Barn Coffee Shop staff. The food was delicious (but i'm sure you know that). I particularly want to say thanks for your professional and caring way you dealt with my daughters many allergies. It was lovely to see her comfortable in her environment whilst eating out.
This was our second visit to Abbots Green for "Brian's annual fish & chips tour of North Yorkshire". We love staying here, the lodge is lovely and the site immaculate. A huge thank you to everyone for the hard work and dedication that must be applied to maintain such a fantastic park.
Excellent Holiday. By far the best holiday home we have stayed in. Extremely friendly & helpful staff.
Absolutely wonderful… never been on such a well kept site. All people are very friendly and welcoming. Dog thoroughly enjoyed it too 🙂
It was nice to come in to a 'dog friendly' caravan that was immaculately clean and doesn't smell. Well done to all staff, had a fantastic time.
Had a really lovely week, as always! We really do appreciate all the hard work you put in, to keep everything as beautiful as it always is! Thank you! See you all again in October. Best wishes to everyone.
 Mr & Mrs Pearson – July 2019
A very well kept site, very peaceful. Accommodation good, helpful staff. Hope to come again, very impressed. Games room very good.
Beautiful accommodation, luxury lodge, pet friendly – home from home.
The maintenance and layout of the trees, plants and water features etc adds a lovely touch and to see all the ducks, rabbits, squirrels and birds was just a delight.
Couldn't ask for a more peaceful, well kept park. Excellently maintained plus the fenced-in run for the dog was an added bonus.
Well done to all 10/10
This park is the most peaceful and delightful we have ever stayed in, will certainly be booking again.
Caravan extremely comfortable – just what we needed for a restful holiday.
 Thank you.
We had a lovely break at York House Holiday Park in one of the Luxury Lodges on Abbots Green. Everything was beautifully clean and the lodge was very bright, light and cheery, so even when it was raining we could sit and view the lovely scenery. The management team are fabulous, nothing's a problem for them, real Yorkshire hospitality…
ps… The Old Barn Coffee Shop is an excellent facility with fabulous food and cakes.
Beautiful and quaint – Our first visit to this Immaculate and beautifully maintained site. We stayed as a family of 4 and only really used the site as a base for the week while we visited nearby attractions. The kids loved the huge park and all staff were extremely helpful and friendly. Caravan was spotless and very spacious. We didn't have an opportunity to use the old barn cafe or games room as we were out a lot but they looked great too. Couldn't believe how quiet the whole place was even though most vans had guests staying. Would certainly recommend and would definitely stay again. Zero complaints.
Nice, clean & well maintained site. Best nights sleep, very comfortable accommodation.
Beautiful site, very peaceful and relaxing. The caravan we stayed in was superb! Spotlessly clean which is the reason we will return 🙂
Had a fantastic relaxing stay…Thank you!
Lovely clean Park & van. Plenty of space around Park and in van. Nice to have a designated play area & dog area. Cafe lovely & staff all round very friendly. A very nice comfortable stay – Thank you.
Loved every minute of our holiday spent at York House. Lovely surroundings, so peaceful & relaxing, a great base to visit lots of different places. Loved our lodge at Abbots Green, comfortable & spacious. The dog area was brilliant for our labrador. Everything we needed was here. Perfect Holiday! Hope to be back one day soon and would love it to be our own holiday home!!
Thank you. Amazing park, spotless park – you should be so proud of all your hard work. Super place, quiet, peaceful & amazing.
Very quiet, peaceful and relaxing holiday! Very nice caravan park, beautifully maintained to a high standard…Would definitly come again.
Everything about our weekend was lovely…gorgeous caravan, lovely friendly staff, especially Ellie who made changing my booking very easy (thank you). Food in the Old Barn is delicious. All-in-all a fantastic place. Will return soon.
We first visited this site in 1965. We came to see friends who were camping here at the time. We got the camping bug and the rest of the story is history!  Large tent – a touring caravan and 3 static caravans later, we had to retire from the site for personal reasons (nothing to do with the site). We still get a feeling to pop down for a Mon – Friday and still enjoy visiting places within easy reach. We have been to a number of sites over a period of 33 years and still say that York House takes some beating. Congratulations to Phillip and Tim, they have done a magnificent job.
Mr & Mrs Richardson – July 19
This is our first stay at this holiday park. The park is a credit to the owners and all the team that work here. We had a lovely welcome from Sam when we arrived, took us to the caravan and explained fully about all the facilities.
We have never stayed at a holiday park that is so lovely, clean and well maintained. We have had a lovely weekend and will definitely be back. Thank you to everybody at York House.
The caravan was absolutely spotless and very well resourced. Thank you for such an enjoyable stay!
The static caravan we stayed in was immaculate – the site itself is kept to an excellent standard. It is also run to a high standard and very friendly – would highly recommend to anyone.
This Park has to be the best one I have ever been to – I love the landscape, trees, fountains, streams, bird boxes… EVERYTHING is so neat and well kept. Staff all friendly, you should be very proud! Thank you.
The site owners can be proud of themselves and their staff for delivering what has to be one of the top venues in this beautiful part of Yorkshire. From the lady site manager to the staff tendering the lawns and amenities, they all clearly love their job. Nothing is too much trouble and always delivered with a smile. Thank you for making our stay with you enjoyable – We will return.
Definitely 🌟🌟🌟🌟🌟 star place. Super clean caravan, good play area for the kids. A heavenly Place away from digital world, patchy mobile signals but WiFi is available. 
Our third visit here and once again we have all enjoyed every minute staying at your park. Your staff are so friendly and helpful; made us part of your family. A big thank you.
Very pleased with our stay – very clean, tidy and quiet. We like there is no clubhouse! Will be back (possible may buy caravan in 4 years time…commitment at the moment!)
Had a great few days – the caravan was one of the best we've stayed in.
The water feature is fantastic… We have taken home inspiration for our own garden. The grounds are very pleasing. Thank you for having a 'dogs on leads' policy – it made a huge difference to our enjoyment, although we are dog owners, we are not good with dogs off the lead.
Once again we had a fantastic family holiday. Our little boy loves it here. Really enjoys playing on the football field and play area.
All management and staff are lovely and welcoming. The grounds are immaculately maintained.
Lovely place. This is the second time we have been to the park. Beautiful lodges and static vans,
very friendly staff, excellent Tea Room and Lounge. We can't fault this place and recommend it to anyone.
Situated in a quiet little village near Thirsk and only 20 miles from Ripon or York with lots of tourist attractions
in between. This feels like home from home and we'll be back again this year. Maybe looking to buy!!
Peaceful haven for country lovers – 
Excellent clean caravan, very comfortable, lovely small quiet site, very friendly helpful staff, we loved it there so did my dog. Near to Thirsk for shops and takeaways, very good walks nearby and Rievaulx Abbey was great, will return for another enjoyable stay.
We like the site so much so we bought a holiday caravan there.
Which is great, a lovely quiet site and nice views from our caravan.
Great, efficient, friendly service right from the initial booking phone call. Sam was fantastic as I only rang the afternoon I wanted to visit! The caravan was spotless, modern and perfect for our needs. Fantastically dog friendly…have had such an enjoyable experience…would recommend to anyone without hesitation.
We have hired a caravan for the last 4 years at York House. It's a beautiful friendly site, always spotless, even has a lovely enclosed area to take your dog. We always have a good time there
Definitely the most expensive short break holiday I will ever go on!…It has cost over £30,000!
Yet I can't wait to come back as I now have my dream holiday home. Everyone I have met has been so helpful and supportive, especially Sam & Ellie.
I just feel ecstatic about my static!!

Our other Parks in North Yorkshire